Welcome to SpArc Services
At SpArc Services, our mission is to support people with disabilities by providing programs and services that encourage inclusion, independence, and personal achievement and provide services through programs designed to fit each individual and develop personal goals and milestones for growth.
Cultural Arts

The Cultural Arts Center fosters creativity, self-confidence, and community connections for adults with developmental disabilities through classes in the visual and performing arts, outings to cultural venues, and opportunities to collaborate with other artists and arts-based organizations. Local artists and educators teach program participants skills in ceramics, drawing, painting, theater, music and movement. People enrolled in the program also make connections to the Philadelphia arts community and beyond through a variety of exhibitions, projects, and partnerships.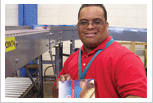 Job Training, Employment Partners and Job Placement Services

Employment Partners administers a vocational evaluation and provides skills training, job placement and job coaching. Highly individualized plans are created and implemented for each person in the program with the definitive goal of finding long-term, independent, competitive community-integrated employment. Services are provided to adults with a wide range of disabilities, behavioral health issues, learning disabilities, visual issues, auditory issues at companies such as Shop Rite, PennDot, Walmart, Prime Flight Aviation and WaWa.
Services provided through our job training center give individuals the tools they need to build basic job skills and earn a paycheck. Through worksites at local businesses, participants are exposed to a variety of job duties and industries. Partnerships include Tasty Baking Company and Hanks Beverage Company.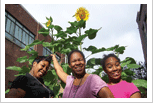 Community Supports

Home and Community-Based Services provides assistance for people to achieve a more independent quality of life by providing access to their community in an exciting new way. Services provided include Respite, Companion, Habilitation and Community Inclusion. A customized action plan is created for each participant to ensure that every person is poised to reach his or her full potential. 
The Arc Issues Action Alert Regarding Upcoming Senate Vote
Urgent Action Needed -
Tell Our Senators to Vote NO
As early as 2pm today, the U.S. Senate is going to vote on what's called a "motion to proceed" -- this vote determines if they will start debating legislation that cuts and caps Medicaid. We need you to help stop them from even starting this debate.
Now is the time to call your Senators and tell them to vote NO on starting debate on health care legislation, and to vote no on any bill that cuts and caps Medicaid.
If they start debate, they will consider legislation that would pose a dire threat to Medicaid and the millions of people with intellectual and developmental disabilities who rely on it.
Every call counts and your calls are working!
This is the civil rights fight of our time, and The Arc thanks each and every advocate who has stepped up in this fight.
Please Note: If you can't get through to the phone number our system gives you, please call the district offices. You can look them up here.
Use our simple tool now to call your Senators now and tell them:
I am a member of The Arc.

I am a person with I/DD (or a family member of someone with I/DD, or a professional in the disability field).

I (or my family member) depend(s) on Medicaid long term supports (or home and community supports) to live in my/our community.

Please OPPOSE the motion to proceed, and any legislation that will cut or cap Medicaid.

These types of cuts would be devastating to me/us and other people with disabilities and their families.

Thank you for your incredible advocacy!